Rent Gastro Boat in San Antonio, Ibiza
Skipper Not Included
Model: Magnum 38 sport
10 People

10,80 Length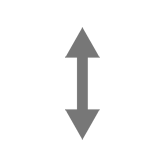 3.70 Sleeve
Cabins
1 Ba├▒os
San Antonio
A├▒o:
Gastro Boat Ibiza offers three possibilities to enjoy a day at sea with delicacies from traditional cuisine:

Day out:
It starts in the port of Sant Antoni at 12 noon and returns at 6 pm.
With a tasty appetizer of Iberian sausages and cheeses, the boat sets sail for the beautiful coves to the north or south of the island, depending on the wind and sea conditions.
Sailing to our destination will be your first unforgettable experience because seeing Ibiza from the sea is always a great show.
When we arrive at the perfect place to anchor, your main mission will be to be pampered and enjoy: a starter with Ibizan prawn and lobster will be the delicious welcome after the first bath, all well washed down with the best wines and cavas.
Then it will be time for the typical Ibizan dish, the Bullit de Peix and the Arroz a Banda, cooked on board by Toni and Pepita, with the best variety of rock fish of the day.
The day on board passes without haste. Eat, drink, enjoy the crystal clear waters, talk and even learn to cook Ibizan recipes.
Everything will be prepared for your enjoyment and so that the day at Gastro Boat Ibiza is an unforgettable experience.

Sunset:
Departure at 8:00 pm from the port of Sant Antoni towards one of the best sunsets in the world, and return at 10:00 pm. We will enjoy the sunset with an aperitif, washed down with wines, soft drinks or cava sangria.

Sunset and dinner:
Departure at 8:00 pm from the port of Sant Antoni and return at midnight (flexible hours).
The first thing will be to find the best place to see the spectacular sunset, and then, under the stars and with the sea calm, we will enjoy the same proposal that is offered for the Day Out, with delicious appetizers and the best Ibizan cuisine. made on the spot.

The Menu

Appetizers:
Iberian sausages and cheeses.
Peasant bread

Starters:
Ibizan prawn and lobster.
Main dish:
Bullit de peix
Plenty of rice

Desserts:
Fruit
Typical Ibizan sweets

Drink:
Red wine
White wine
Pink wine
Cava Brut
Ibizan herbs
Gintonics
Beer
Soft drink
Coffees

To the menu you can add the Gourmet Appetizer with caviar, foie, Santo˝a Anchovies, king crab and oysters.

Extras