Rent Four Winns Horizon 220 in San Antonio, Ibiza
Skipper Not Included
Model: 220 Horizon
8 People

6.50 Length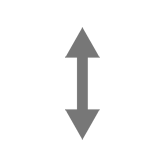 2.50 Sleeve
no Cabins
BaƱos
AƱo: 2015
Four Winns is a practical boat with 300 hp engine. Ideal to know and enjoy the west coast of Ibiza and Formentera.
The boat has a large sundeck in the bow as well as a picnic table in the stern. It has a fridge, awning and a good stereo.
The 300 hp engine moves the boat with joy. With a speed of 30 knots you reach Cala Conta in 15 minutes, Es Vedrį in 35 'and Formentera in 1 hour 15'.Gasoline consumption is low. Approximately round trip to Es Vedrį are 90 euros in fuel and 160 euros to Formentera.
In relation to quality / price / performance, she is one of the best boats in the bay.
If you have the title, the boat can be rented without a skipper.
If you do not have a license and you need a captain, we put at your disposal one of experience, a resident of Ibiza with a great knowledge of its waters. He will show you its corners, coves and the best snorkeling areas. The price of the captain varies between 100 and 150 euros per day depending on the time of year.
The base port and check-in are made in the port of San Antonio
If you do not know the coast of Ibiza, the day of the rental at the check in we provide a nautical chart of navigation and we explain how to get to the most beautiful places. You will discover beaches without road access and pools of crystal clear water.
Try it, it will be a different day from your vacation.
Extras
bimini, swim ladder, CD radio, VHF, solarium, shower, safety equipment